Business Automation
Security information in the palm of your hand with a smartphone-based security system.
Smart Security Systems With Remote Access Control & Surveillance
Take your business' security with you wherever you go with remote monitoring and control - safety has never been so accessible. Compatible with almost all devices, the features available to remotely access and control with our interactive solutions are numerous. With professional-grade security, access control, energy management and video monitoring solutions, you can keep your business secure, gain new awareness and instant visibility into key operational activities, as well as manage your energy costs.
---
Enjoy state of the art business automation solutions
Automation gives you instant access to your security system's features and can create schedules and events to protect your business like never before.
Smart mobile features

Arm and disarm your system remotely from your computer or smart device.

Advanced scheduling

Setup automated arming schedules based around your business hours.

Alerts

Have alerts sent to you whenever your system is armed and disarmed.

Access tracking

Track who opened and closed your business and see entrance and exit logs.

Environmental control

Control your smart thermostats automatically and on-the-go from your mobile phone.

Advanced management

Manage multiple locations and see what is going on across your business locations.

Off-site video storage

Rely on secure off-site 24/7 video storage you can view anytime.

HD Video

See your business clearly using best-in-class HD video cameras.
---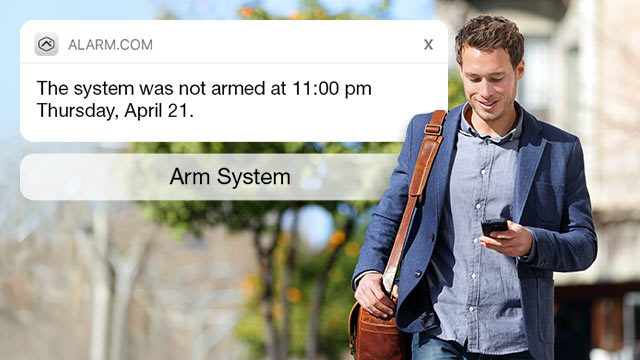 Monitor your business anywhere with interactive smart security
Ideal for smaller businesses, wirelessly monitor and protect what you've worked hard to build. With easy-to-use apps, you control the security measures at your business no matter where you are. From lights and heat, to arming and disarming locks and security systems, you can control it all. The customer service and support offered through SCP Security make this a smart choice for any small business.